A tangle teezer is something that most of the people use in order to relieve all the tangles in their hair and get that silky smooth hair without any sort of problem. But what most of us forget is to clean those regularly. It is extremely important for us to use the clean a tangle teezer as the dirty ones can lead to a huge number of hair related issues that we do not want to face.
In case you have any sort of difficulty about how you must wash the tangle teezer that you are using, we are here to help you out.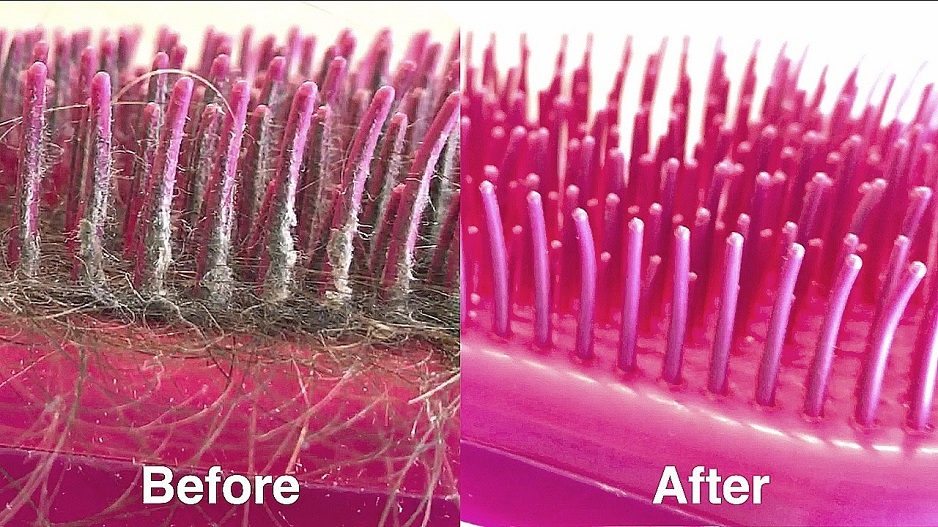 Cleaning your tangle teezer
It surely might take you a couple of minutes in order for cleaning a tangle teezer brush, but the process surely is worth it as it is meant to offer you the best results for the betterment of your hair for sure.
A dirty tangle tezer might also end up making your hair a lot dirtier than it was before using the one. The following things were kept in mind while designing the process for cleaning the tangle teezer.
To achieve the satisfying results easily without having to give in a lot of efforts.
Not to spend too much amount of time while you are cleaning the dirty tangle teezer

How to wash the tangle teezer?
You need to begin with preparing a solution of water with the detergent.
You need to leave the tangle teezer in the prepared solution for a couple of minutes. This is done to get the best results.
Before dipping the brush inside the solution make sure to remove the easily removable hair from it.
While the solution is fulfilling its duty you are allowed and free to do whatever you wish to. Obviously, you need not to brush your hair with the tangle teezer meanwhile.
After you have waited for a few minutes and the solution has done its task on the tangle teezer juts simply pull the brush out of the solution. You need a dish brush in order to brush off the rest of the junk from your tangle teezer brush without facing any sort of issue. If you are unable to get a dish brush to feel free to use any other brush that can complete the task, that is it by following this process you can easily clean your tangle teezer without facing any issue.